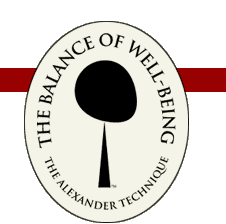 | | | |
| --- | --- | --- |
| | A Life-Changing Adventure. | |
















THE BACK ALIVE ADVANTAGE
An audio CD based on the Principles of the Alexander Technique, designed to help you help your own back!

For private home use:
$18 + Shipping & Handling


PPR version (what's this?):
$49.95 + Shipping & Handling


For bulk orders, please visit the Package Page. If you wish to show the video in a public setting, you must purchase the DVD licensed with Public Performance Rights (PPR). Learn more about private home use vs. PPR.

CDs usually ship within 1-2 weeks.





This half-hour long CD offers step-by-step spoken instructions for a lying-down self-lesson based on the table work of the Alexander Technique. When used correctly, this recording gives you a simple and effective tool to improve the overall functioning of your body, including your back. The inside cover unfolds to show a set of clearly numbered pictures that you can use for reference as you follow the instructions. Consult your doctor or physical therapist before using THE BACK ALIVE ADVANTAGE.

"Alexander Technique lying-down work is a key element in the rehabilitation of the injured back or spine and an essential tool for maintaining a healthy back."
— Judith Stern, Alexander Teacher and Physical Therapist

"Immensely valuable for everyone with or without back pain. This CD is truly a gift!"
— Deborah Caplan, Alexander Teacher and Physical Therapist

Written and produced by Jane Kosminsky and Daniel Singer
Music by Marianna Rosett

Jane Kosminsky and Daniel Singer are certified Teachers of the Alexander Technique and senior faculty members of the American Center for the Alexander Technique Teacher Training Program. Both are members of the American Society for the Alexander Technique (AmSAT) and both are in private practice in New York City.






This site and all content Copyright 2005-2018 THE BALANCE OF WELL-BEING
Site Design: Canfield Design Studios, Inc.