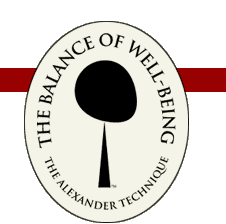 | | | |
| --- | --- | --- |
| | A Life-Changing Adventure. | |















The Balance of Well-Being DVDs: Public Use Vs. Private Home Use

We offer our DVD products in two versions: for public use and for private home use.

Institutional DVDs licensed with Public Performance Rights (PPR)** enable community groups, teachers, libraries, universities, and schools to screen the film for their students and community members.

DVDs for private home use are not to be used to shown to groups or in any public way. In fact, it's actually illegal to do so.

The cost of an Institutional DVD licensed with PPR is considerably more than a DVD for home use. That is because the institutional product will be used by professionals in their commercial enterprises. Purchasing an Institutional DVD licensed with Performance Performance Rights will enable you to show the film in public presentations and commercial settings without limitation as to the number of showings.

On our products pages, you'll see the two versions listed. Please choose the one that's right for you.

Questions? Contact us at info@balanceofwellbeing.com.

** Section 110 (1) of the copyright law enables teachers to use (perform) such a video without a Public Performance License (which is normally required whenever a video is shown outside of the home). The conditions which must be satisfied are: 1) the use must take place in a non-profit educational institution, 2) the use must occur in a classroom or similar place devoted to instruction, 3) the use must be part of a regularly scheduled course (thus ruling out extra-curricular or recreational use), 4) the use must be exclusively by the instructor and the students in the classroom, in the course of face-to-face teaching activities.






This site and all content Copyright 2005-2018 THE BALANCE OF WELL-BEING
Site Design: Canfield Design Studios, Inc.