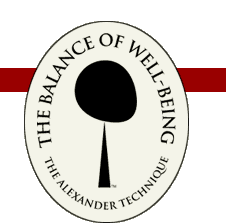 For Dancers
The Alexander Technique

NEW! Streaming Video - For private home use
Stream the double set DVDs - $30


For private home use:
$69.95 + Shipping & Handling


PPR version (what's this?):
$149.95 + Shipping & Handling


For bulk orders, please go to the Package Page or contact us directly. If you will show the video in a public setting, you must purchase the DVD licensed with Public Performance Rights (PPR). Learn more about private home use vs. PPR.


Usually ships within 1-2 weeks.



DISC 1

The Alexander Technique in Core Movement
An introduction to the Technique through dance movement common to all kinds of dance with a particular focus on alignment, plié, tendu, extension, bending, twisting, arms and jumping.

Time: 1:15

Quick Reference to the Alexander Principles

DISC 2

A Class — Some Unanswered Questions
Juilliard dance students ask questions about their real issues. These include breathing, how to sit on the floor, how to improve turnout and work on arabesque, among others.

Time: :40

A Conversation With Dancers
Brock Labrenz, Gelan Lampert, Jr. and Heidi Stoeckley. These professional dancers describe how they use the Alexander Technique in three different choreographic styles - Martha Graham, Bob Fosse and William Forsythe.

Time: :40

More About F.M. Alexander
Archival film footage and photographs take us a little closer to the originator of this unique technique.

Time: :07

ISBN: 0-9674335-1-7

For the last 20 years, I have taught the Alexander Technique to dancers. For the 25 years before that, I was a professional dancer. These DVD's come from that experience. Dancers, they are for you!

For dancers who teach, I hope they will help you in problem solving. They are a way to look at dance in a different, but no less resonant way.

For Alexander teachers, I hope they will help you in working with dancers.

Our goals:

To make the Alexander Technique and intrinsic part of the dancers' domain.
To bring the field one step closer to longer, healthier, more dynamic careers for dancers.




This site and all content Copyright 2005-2018 THE BALANCE OF WELL-BEING
Site Design: Canfield Design Studios, Inc.